Title: Understanding and Supporting Humans through Big Data Analysis

Qun Jin
Professor, Waseda University, Japan


Abstract
With the innovation of technology and the development of digitalization, a large amount of diverse data that may represent one or more aspects of a person, such as living, working, learning, health, etc., can be collected and accumulated. Such personal big data has the potential to significantly enrich society and make our lives better. However, personal big data may include sensitive information and individual privacy, which becomes a big challenge for effective use. In this talk, we present our vision on how to understand and support humans through privacy-preserving big data analysis. We discuss important issues in using of personal big data, such as privacy protection, data quality assurance and sustainability. We present our latest work on individualized sustainable use of personal big data, privacy-preserving personal analytics and individual modeling, and promising applications to personalized smart services, such as online learning support, precision healthcare and living support for the elder people.
Short Bio
Qun Jin is a professor at the Networked Information Systems Laboratory, Department of Human Informatics and Cognitive Sciences, Faculty of Human Sciences, Waseda University, Japan. He has been extensively engaged in research works in the fields of computer science, information systems, and human informatics. His recent research interests cover human-centric ubiquitous computing, behavior and cognitive informatics, big data, personal analytics and individual modeling, cyber security, blockchain, intelligence computing and applications in healthcare, and computing for well-being. He authored or co-authored several monographs and more than 300 refereed papers published in academic journals and international conference proceedings. He served as a general chair, program chair, and keynote speaker for numerous IEEE sponsored international conferences. He served as a guest editor in recent years for IEEE Transactions on Industrial Informatics, IEEE/ACM Transactions on Computational Biology and Bioinformatics, IEEE Transactions on Computational Social Systems, IEEE Transactions on Emerging Topics in Computing, IEEE MultiMedia, and IEEE Cloud Computing. He is a foreign member of the Engineering Academy of Japan (EAJ).
Title: Cyber-Physical-Social Systems: System Design and Data Analytics

Laurence T. Yang
Department of Computer Science
Professor, St Francis Xavier University, Canada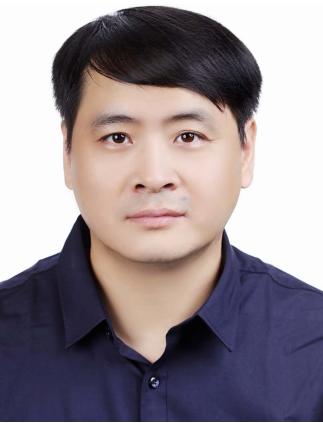 Abstract
The booming growth and rapid development in embedded systems, wireless  communications, sensing techniques and emerging support for cloud computing and social networks have enabled researchers and practitioners to create a wide variety of Cyber-Physical-Social Systems (CPSS) that reason intelligently, act autonomously, and respond to the users' needs in a context and situation-aware manner.  The CPSS are the integration of computation, communication and control with the physical world, human knowledge and sociocultural elements. It is a novel emerging computing paradigm and has attracted wide concerns from both industry and academia in recent years.
Currently, CPSS are still in their infancy stage. Our first ongoing research is to study effective and efficient approaches for CPSS modeling and general system design automation methods, as well as methods analyzing and/or improving their power and energy, security, trust and reliability features. Once the CPSS have been designed, they collect massive data (Volume) from the physical world by various physical perception devices (Variety) in structured/semi-structured/unstructured format and respond the users' requirements immediately (Velocity) and provide the proactive services (Veracity) for them in physical space or social space. These collected big data are normally high dimensional, redundant and noisy, and many beyond the processing capacity of the computer systems. Our second ongoing research is focused on the Big Data-as-a-Service framework, which includes data representation, dimensionality reduction, incremental and distributed processing, security and privacy, deep learning, clustering, prediction and proactive services, aiming at representing and processing big data generated from CPSS, providing more valued smart services for human and refining the previously designed CPSS.

This talk will present our latest research on these two directions. Corresponding case studies in some applications such as smart traffics will be shown to demonstrate the feasibility and flexibility of the proposed system design methodology and analytic framework.

Short Bio
Laurence T. Yang got his BE in Computer Science and Technology and BSc in Applied Physics both from Tsinghua University, China and Ph.D in Computer Science from University of Victoria, Canada. He is a professor in Hainan University, China as well as a professor and W.F. James Research Chair at St. Francis Xavier University, Canada. His research includes Cyber-Physical-Social System Design and Data Analytics. He has published 250+ papers in the above areas on top IEEE/ACM Transactions/Journals with total citations of 27893 and H-index of 82 including 7 and 28 papers as top 0.1% and top 1% highly-cited ESI papers, respectively.

He has been involved actively act as a steering chair for 10+ IEEE international conferences. He is the chair of IEEE CS Technical Committee of Scalable Computing (2008-2011, 2018-), the co-chair of IEEE SMC Technical Committee on Cybermatics (2016-), the co-chair of IEEE SC Hype-Intelligence Technical Committee (2021-), and the chair IEEE CIS Cyber-Physical-Social Systems Task Force (2019-) and the vice-chair of IEEE CIS Technical Committee on Smart World (2016-2019). In addition, he is serving as an editor for many international journals and is an author/co-author or an editor/co-editor of more than 25 books from well-known publishers, invited to give around 50 keynote talks at various international conferences and symposia.

His recent honors and awards include the member of Academia Europaea, the Academy of Europe (2021), the John B. Stirling Medal (2021) from Engineering Institute of Canada, IEEE Sensor Council Technical Achievement Award (2020), IEEE Canada C. C. Gotlieb Computer Medal (2020), ACM Distinguished Scientist (2020), Clarivate Analytics (Web of Science Group) Highly Cited Researcher (2019, 2020), Fellow of Institution of Engineering and Technology (2020), Fellow of Institute of Electrical and Electronics Engineers (2020), IEEE TCCPS Most Influential Paper Award on Cyber-Physical Systems (2020), IEEE SCSTC Most Influential Paper Award on Smart Computing (2019), IEEE TCBD Best Journal Paper Award on Big Data (2019), Fellow of Engineering Institute of Canada (2019), AMiner Most Influential Scholar Award for Internet of Things (2018), IEEE TCCPS Distinguished Leadership Award on Cyber-Physical Systems (2018), IEEE SCSTC Life-Career Achievement Award on Smart Computing (2018), Fellow of Canadian Academy of Engineering (2017), IEEE System Journal Best Paper Award (2017), IEEE TCSC Award for Excellence in Scalable Computing (2017), Elsevier JCSS Elsevier JCSS Journal Most Cited Paper Award (2017) and the PROSE Award on Engineering and Technology (2010).


Title: Effective Privacy Preservation in Blockchain

Jinjun Chen
Professor, Swinburne University of Technology, Australia


Abstract
Blockchain presents many advantages such as decentralization and trust without credibility for underpinning various applications especially in finance. However, user privacy such as identity and contract sensitive data needs to be preserved properly. How to protect user privacy in blockchain comes to the picture and calls for effective solutions. Especially, we need to consider data utility when preserving user privacy. In this talk, I will illustrate my recent progress in this research challenge.
Short Bio
Dr Jinjun Chen is a Professor from Swinburne University of Technology, Australia. He is Deputy Director of Swinburne Data Science Research Institute. He holds a PhD in Information Technology from Swinburne University of Technology, Australia. His research interests include data privacy and security, cloud computing, scalable data processing, data systems and related various research topics. His research results have been published in more than 200 papers in international journals and conferences, including various IEEE/ACM Transactions. He received various awards such as Editorial Excellence and Eminence Award of IEEE Transactions on Cloud Computing (2018), and UTS Vice-Chancellor's Awards for Research Excellence Highly Commended (2014). He is currently an Associate Editor for ACM Computing Surveys, IEEE Transactions on Computers and IEEE Transactions on Sustainable Computing.